Want to Advertise with us?
Latest Ladies News
Friday 22.07.2022
Senior Ladies Pomeroy 4-9 v Urney 0-5
Pomeroy defeated Urney in their league clash leading from the start and showing how their hard work on the training field is paying off. took control of the game from the start, leading at half time 4-7 to 0-1.
Sperrin Óg (0-05) v St Macs (3-11)
Macartans proved too strong for Sperrin Óg with Chloe Mc Caffrey (2-5) and Slaine Mc Carroll providing most of the Clogher Valley girls scoring threat. The half time score was Sperrin Óg 2 points StMacs 1-03. Aisling Fox was outstanding in defence for the Greencastle based girls where she was ably assisted by Eadaoin Fox,Orla Coyle, Carla McCann and Emma McElarney. However Macs were not to be denied and they pulled away to win comfortably.
Scorers: Meaghan Clarke 0-04 (3f),  Leah McGuigan 0-01
Macartans : Chloe Mc Caffrey 2-5 Slaine Mc Carroll 1-3
Trillick and Dromore served up an exciting local derby that saw  the Reds establish a 1-7 to 0-4 first half lead which provided the foundation for a convincing win. With Cathleen Kelly showing great accuracy Trillick eased to a 1-16 to 0-6 win.
Trillick scorers: Cathleen kelly -7pts (3frees), Emma Brennan -4pts, Shauna Mc Gurren – 1.1, Sarah Donnelly 3pts, Mya Williamson -1pt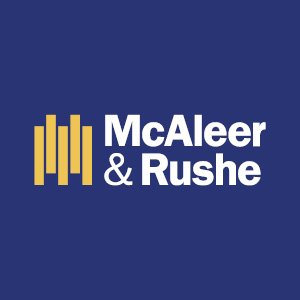 Clonoe ladies travelled to Aghaloo for round seven of the league.
Having exchanged a point each early on it took a few minutes before the O'Rahillys found their feet and took control of the game, but once they had settled in they never looked back with a goal coming from Orlagh Gavin in the sixth minute. After this they continued to push forward with Shannon Donnelly solid at the back while Sinead Hanna's determination and drive in possession led to fine points from Briana Quinn and Meabh O'Neill.
Halftime
Aghaloo 0-05
Clonoe O'Rahillys 1-07
Second half the Clonoe girls got off to a good start with a point early on and a goal taken along the ground by Orlagh Gavin. With Aine Heagney starting to take control around the final quarter this gave a good platform for the girls to continue to push ahead with scores from Eimhear Cushnahan and a well worked point from a 45 finished by Sinead Hanna. Aghaloo did manage to get a goal back but it wasn't long before Niamh O'Hagan pulled those three points back with a perfect finish to the far corner.
Final Score
Aghaloo 1-08
Clonoe O'Rahillys 3-14