Want to Advertise with us?
McAleer And Rushe Minor Ladies Wrap Up
Wednesday 30.03.2022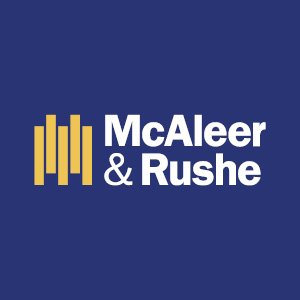 Errigal Ciaran travelled to play Trillick and they came away with a good win on a 5-13 to 3-5 scoreline. Two first half goals from Cara Donnelly helped lay the foundations for victory for the visitors on an evening when Kelly McCaffrey weighed in with 2-4 and Caoimhe McCreesh and Meabh Canavan had 0-3 apiece with strong defensive displays coming from Aine Quinn, Beth Hackett and Ellen Bradley. Shauna McGurren 2-1, Amy McGinn 1-2, Mya Williamson and Orlagh Donnelly were on target for Trillick.
Omagh were 6-8 to 4-12 winners over Moortown in an entertaining encounter at St.Patricks Park. Caitin Crozier [2], Rachel Tallon and Caoimhe McNally got the goals for the St.Malachys with Sarah Devlin contributing 0-7. Moortown had good displays in their defence from Emily Conlon, Emma Murphy and Caoileann Quinn.
Aodh Ruadh got the better of neighbours Edendork at Arthur Mallon Park. Dungannon hit the opening 2-3 of the game before Edendork responded with a Catherine Moohan goal and points from Ella McCaffrey and Nicole Donaghy. The second quarter was close and Edendork closed the gap further with Olivia McGuinness and Megan Doherty to the fore in their defence. Aodh Ruadh added to their tally in the second half but Edendork kept battling away with McCaffrey bagging another two goals and Eva Cullen and Orla Cullen also finding the net with Eimear Maxwell tagging on a couple of points.
Clonoe were 4-11 to 3-8 winners away to next door neighbours Coalisland. Rebecca Hughes got the opening goal for the O'Rahillys before her sister Ciara added a few points. Niamh O'Hagan and Cassie Fitzgerald helped win the midfield battle for Clonoe with Lucy McKeown at left half back to the fore for the winners as well.
Glenelly were 5-11 to 2-10 winners at home to Castlederg. Claragh Mossey hit 1-1 for Glenelly in the first half with her goal coming from the penalty spot Kerri McGlone getting 1-1 as well and Lily Rose Clarke on target as well as they led 2-3 to 1-5 at the break. The Castlederg scorers in the first half came from Leah McMenamin 0-3, Eadaoin Lynch 1-0, Ellie McMenamin and Erin McCallion. In the second half McGlone tagged on another 1-4 for the winners with Clarke getting 1-1, Maeve McKeown 1-1 and Bree McBride and Ellie Daly a point each. Castlederg's second half scorers were Lynch 1-2, Niamh Green 0-2 and McCallion.
Killeeshil produced a fine display to account for St.Macartans 7-10 to 3-4 on home soil. Lisa Traynor, Claire Carty, Kayleigh Bell and Laura Canning were among the scorers for the winners with Cara McCoubrey, Shannon Nugent, Caoimhe Gormley and Mairead McCann all playing well for the winners. Rhianne Monaghan 2-2, Rosie McGinn 1-0, Alanna McGurk and Ciara McCaffrey were the St.Macartans scorers.
Donaghmore edged out Cookstown in a low scoring encounter, 0-6 to 0-3. The Father Rocks were denied a number of times by the woodwork in a contest were both defences reigned supreme. Eabha Coyle 0-2 and Amy Sheehy were on target for Cookstown.
Fintona made home advantage count against neighbours Dromore winning on a 4-10 to 2-7 scoreline. It was an outstanding display from the entire Fintona defence with special praise going to keeper Rayna Deazley and the entire full back line. Grainne Cassidy had a number of powerful runs from midfield with intelligent movement from the forwards with excellent quick transition from defence to attack with long deliveries from Erin Harvey to Aaoife McGillion whose ability to find space and win possession was particularly impressive. Cassidy finished with 3-2 to her name, McGillion got 1-5 with her goal coming from the penalty spot with Harvey, Aaoife O'Neill and Aaoife Wilson all contributing a point each.
A strong first half display at Pearse Park helped lay the foundations for a Galbally victory over a Drumragh side who produced a spirited second half revival. Galbally had goals and points from Rachel Kelly, Aisling Cush, Ella Hetherington and Elish Tally while at the back their defence held strong with Ellie Hamill, Mia McCann, Katie Hackett and Rosie Donaghy to the fore. Caoimhe McCarron opened the Sarsfields account before Emma Cait Gallagher got a goal, a move that began in the full back line with a turnover from Lily O'Kane. Caoimhe McCarron, Aoibhinn Gallagher and Dana Coyle all featured among the scorers for the visitors with Genevieve Norris and Grace McCusker playing well in defence.
Clann NaGael made home advantage count against Aghyaran winning 3-11 to 1-12. Aine Kerlin, Cara Devine, Ciara McAleer, Shauneen O'Neill, Eimear Kerlin and Seanin O'Neill were among the scorers for the winners in a good all round team effort. Cara Byrne, Kacee Goan, Natalie Dolan and Grace McLaughlin were among the scorers for the St.Davogs.
Strabane produced an impressive display to see off the challenge of Owen Roes at Sigerson Park. Niamh Coyle, Captain Riley Neeson and Charlie Ann Corry had first half points for the winners with Crystal Crossan bagging a hat trick of goals to leave the Sigersons well in control. Crossan, Grace Gallagher and Natasha O'Connor all had goals in the second half with Crossan [7], Coyle, O'Connor and Mia Maguire adding points.