Want to Advertise with us?
Senior Camogie Side Lose Narrowly In Nancy Murray Cup
Sunday 10.07.2022
Tyrone v Wicklow Nancy Murray Cup
 When these two teams met in the league earlier this year, Wicklow came out on top on a score line of 2-10 to 2-7. This time it was Tyrone travelling and although Tyrone's Áine McNulty was first to score, Wicklow moved ahead hitting four scores in a row without reply including one excellent point from the halfway line by Laura Manley.
The Red Hand goalkeeper Eimear Colton proved her worth once more to her side with a pretty commanding display that helped keep her team in the game early on in the contest. Ace forward Sally McCann got herself on the end of a well worked team move and this settled the team. Having found their feet Tyrone were warming to the challenge and they were able to edge in front.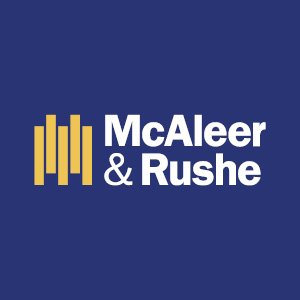 Wicklow's Manley once again brought the teams level but Sally McCann was fouled in possession and the resulting free saw the visitors edge in front. McNulty, who is generally seen as a defensive player, had her goal-bound shot saved but took a point off the rebound.
Unfortunately for Tyrone they had one or two decisions go against them just before the break and Wicklow reduced the gap to one. Reagan Fay and Grainne McDonald combined superbly to get a score, but Wicklow finished the half strongly adding a brace of points to bring the sides level again 0-8 apiece at half time.
Sarah Byrne opened the scoring in the second half to put Wicklow in front again before Roisin O'Neill McKee yet again drew the game. Full back Catherine Muldoon made several great blocks while Mairead Donnelly prevented a goal with an impressive catch in front of goal. McCann once more showed the way with a strong run and finish to bring the sides level once again.
The Red Hand defence came under renewed pressure from Sophie Birmingham, Laura Manley, and Aoife Keddy but Tyrone defended stoutly preventing the Wicklow forwards from finding the net.
At this stage the heat was affecting both teams and the Management decided to go all in switching Colton and Úna McCann between goals and forwards. There was little between the teams as both sides created chances and enjoyed possession. Another Tyrone point saw the sides level once more but after Wicklow scored against the run of play, the Tyrone forwards took control, with Colton showing that she could score herself. Unfortunately, with 2 minutes left and one point in it, Colton was forced off due to injury and Wicklow made the most of the opportunities and Faye Corrigan hit the net to close out the game.
Final score Wicklow 1-16, Tyrone 0-14.
The sides will meet again in the final on 6th August
Tyrone: Eimear Colton (0-1), Aoife McDonald, Catherine Muldoon, Mairead Donnelly, Aoife Teague, Cathy Jordan, Nicola McKiver, Reagan Fay, Siobhan Donnelly, Leanne McKernan, Áine McNulty (0-5), Grainne McDonald (0-2), Roisin O'Neill McKee (0-3), Sally McCann (0-3), Úna McCann, Emma Cait Gallagher, Tara Hughey, Aoibhinn Gallagher, Bronagh Moohan, Kate Hughes, Dearbhla O'Faolain, Bronagh Barker, Ciara Clarke
Wicklow: Jessica Driver, Moya Cremin, Jade Byrne, Casey Kelly, Alice Mulhall, Lisa Hogan, Ciara Kelly, Jessie Byrne, Shannagh Goetelen, Sarah Byrne (0-2), Laura Manley (0-6), Faye Corrigan (1-0), Sophie Bermingham (0-4), Aoife Keddy (0-2), Jessica Maxwell (0-2), Sarah Lifely, Thea Cullen, Emma Byrne, Ciara Byrne, Aoife Connelly