Want to Advertise with us?
Tyrone Beat Cavan In Ulster Minor League
Saturday 04.03.2023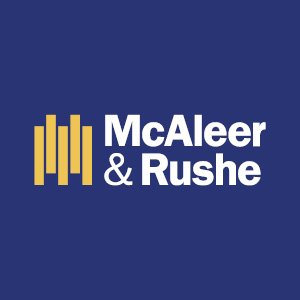 Tyrone 5-7 Cavan 1-10
Tyrone picked up their first points in this season's Ulster Minor league campaign when they had a nine point victory over Cavan at Garvaghey on Saturday afternoon.
It was only in the second period that the Red Hands got on top after the visitors had given as good as they got in the opening half. Tyrone's opening two scores of the game were goals with defender Brian Gallagher getting both of them inside the opening dozen minutes. Cavan though responded with points from Jake Whyte and Darragh Noonan with Matthew Howe getting a brace for Tyrone. In the 27th minute Cavan drew level when Noonan converted a penalty before a point from full forward Whyte edged the visitors in front. Tyrone midfielder Liam Lawn had the final say of the first half with a quality score from out on the right wing to leave it 2-3 to 1-6 at the break.
Cavan centre half back Ben Smith had the opening score of the second half but that was as good as it got for the visitors. A Howe free levelled matters before corner back Sean Corry got Tyrone's third goal of the contest in the 37th minute. Three minutes later the entire Tyrone full back line had found the net after James Corry got on the end of a high delivery in from Lawn to palm to the net.
Tyrone were now well on top and Liam Corry increased their advantage from a free. Caoimhin Magee responded with a Cavan point but any ideas they had of a comeback ended in the 50th minute when Darragh Donaghy smashed the ball to the roof of the net. Tyrone substitutes Kelvin Nelson and Owen O'Neill tagged on points and while Cavan had the final two scores of the game from Ben O'Hara and Smith it was only academic at that stage.
Tyrone – Oisin Watson, Brian Gallagher, James Corry, Sean Corry, Turlough Muldoon, Sean Broderick, Conal Morgan, Conor Devlin, Liam Lawn, Liam Corry, Matthew Howe, Darragh Donaghy, Jamie Concannon, Aiden Woods, Aidan Hegarty. Subs: Kelvin Nelson for Hegarty, Conor Holmes for Muldoon, Owen O'Neill for McNally, Paul McGinley for Morgan, Mattie McNally for Concannon,
Cavan – Cillian Hagan, Matthew McDermott, Aaron Shekleton , Cormac McAvinney, Luke Allison, Ben Smith, Donnacha Maguire, Ciaran Caldwell, Dylan Edwards, Jamie Clarke, Joshua Shehu, Ben Tully, Darragh Noonan, Jake Whyte, Ben O'Hara. Subs:  Thomas Gilsenan for Maguire, Tadhg Sheils for Clarke, Caoimhin Magee for Shehu, Arijus Metlovas for Caldwell, Phillip Shannon for McDermott
Tyrone scorers – Brian Gallagher 2-0, Matthew Howe 0-3 (2F), Sean Corry 1-0, James Corry 1-0, Darragh Donaghy 1-0, Liam Lawn 0-1, Liam Corry 0-1 (F), Kelvin Nelson 0-1, Owen O'Neill 0-1
Cavan scorers – Jake Whyte 0-4 (3F), Darragh Noonan 1-1 (1-0 pen), Ben O'Hara 0-2 (1F), Ben Smith 0-2, Caoimhin Magee 0-1
Referee – Enda Mallon, Armagh